If you're looking for an exhilarating water sport to try during your visit to Thassos Island, parasailing is an excellent choice! Parasailing is a thrilling activity that combines the excitement of flying with the beauty of the sea, giving you a unique perspective of the island from high above.
At Water Sports Dolphins, we offer parasailing adventures that are sure to leave you with unforgettable memories. Our experienced instructors will guide you through the experience, making sure that you feel safe and comfortable throughout.
With parasailing, you'll be able to see the southern part of Thassos Island from a whole new angle, as you soar high above the crystal-clear waters of the Aegean Sea. You'll get to enjoy breathtaking views of the island's lush green forests, rugged coastline, and charming villages as well as mountain Athos's coastline.
Whether you're an adrenaline junkie or just looking for a unique way to experience Thassos Island, parasailing is an adventure that you won't want to miss. So, come visit us at Water Sports Dolphins on Potos Beach, and let us take you on the ride of a lifetime!
F.A.Q.
Frequently Asked Questions
How many people can parasail at the same time?
One, two or three depending on weight and wind conditions.
Do I need skills to parasail?
No, as long as you can sit down that is all you need to do!
How long are the parasailing flights?
Parasailing flights last for 10 minutes. The entire parasail boat excursion could be more depending on the number of flights.
Are passengers allowed while I am parasailing?
Yes, if the boat is not fully booked with fliers one extra person may ride.
Do I have to get wet while parasailing?
No, land and take off from the back deck of the boat.
You never have to touch the water unless you want to get wet.
What should I wear to parasail?
We will provide you with all the necessary equipment, such as a lifejacket and a harness. Other than that, whatever you want!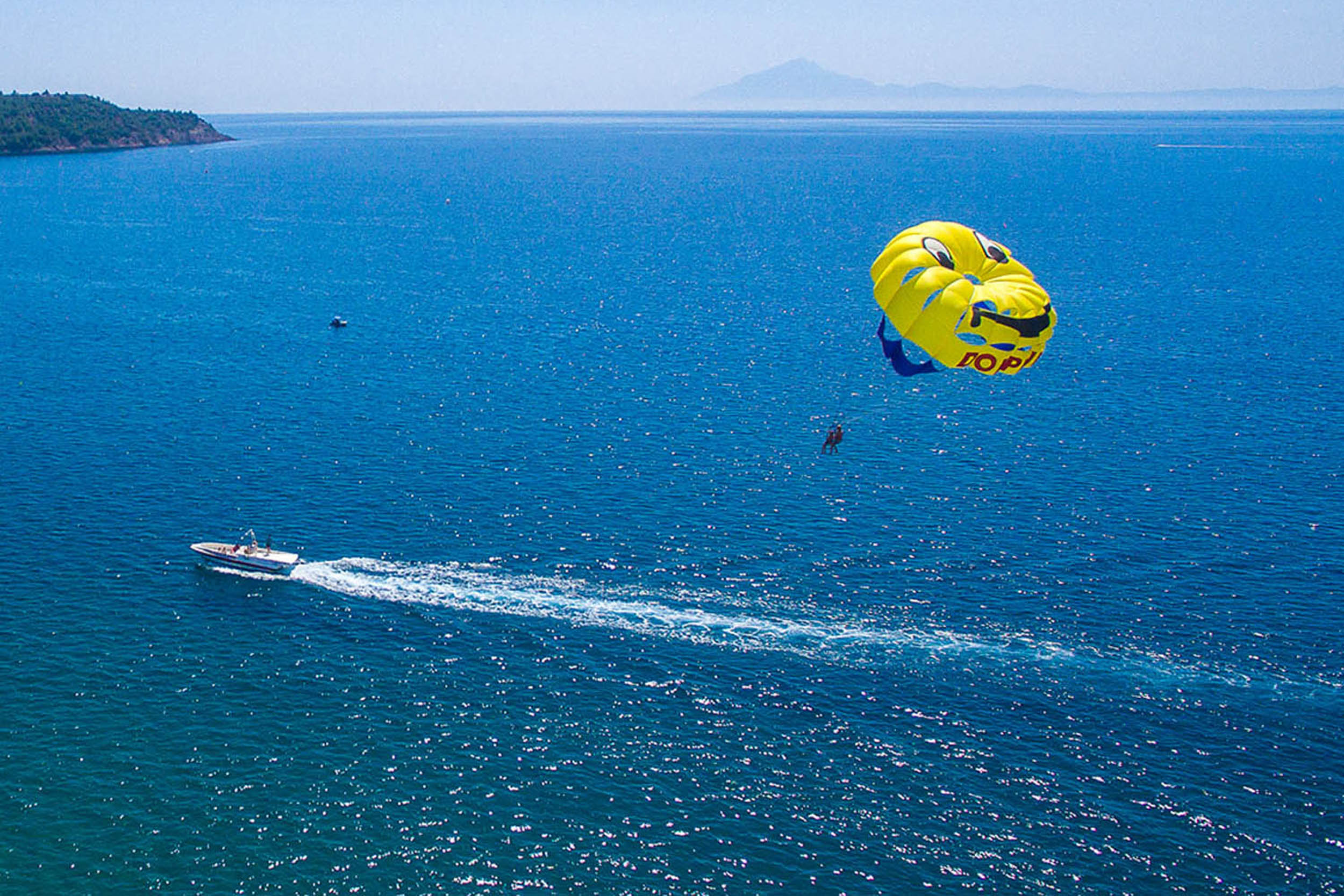 Parasailing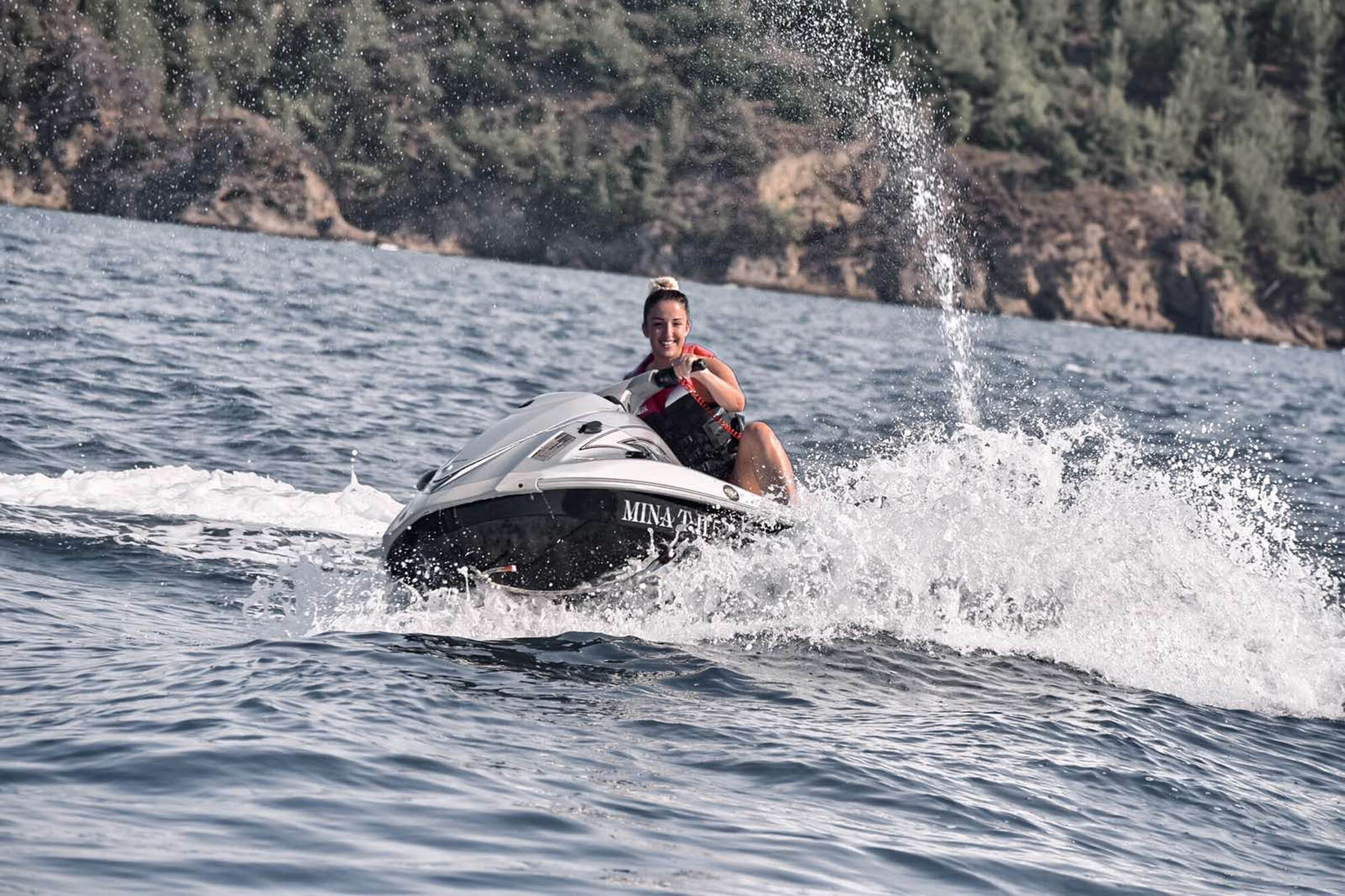 Jet Ski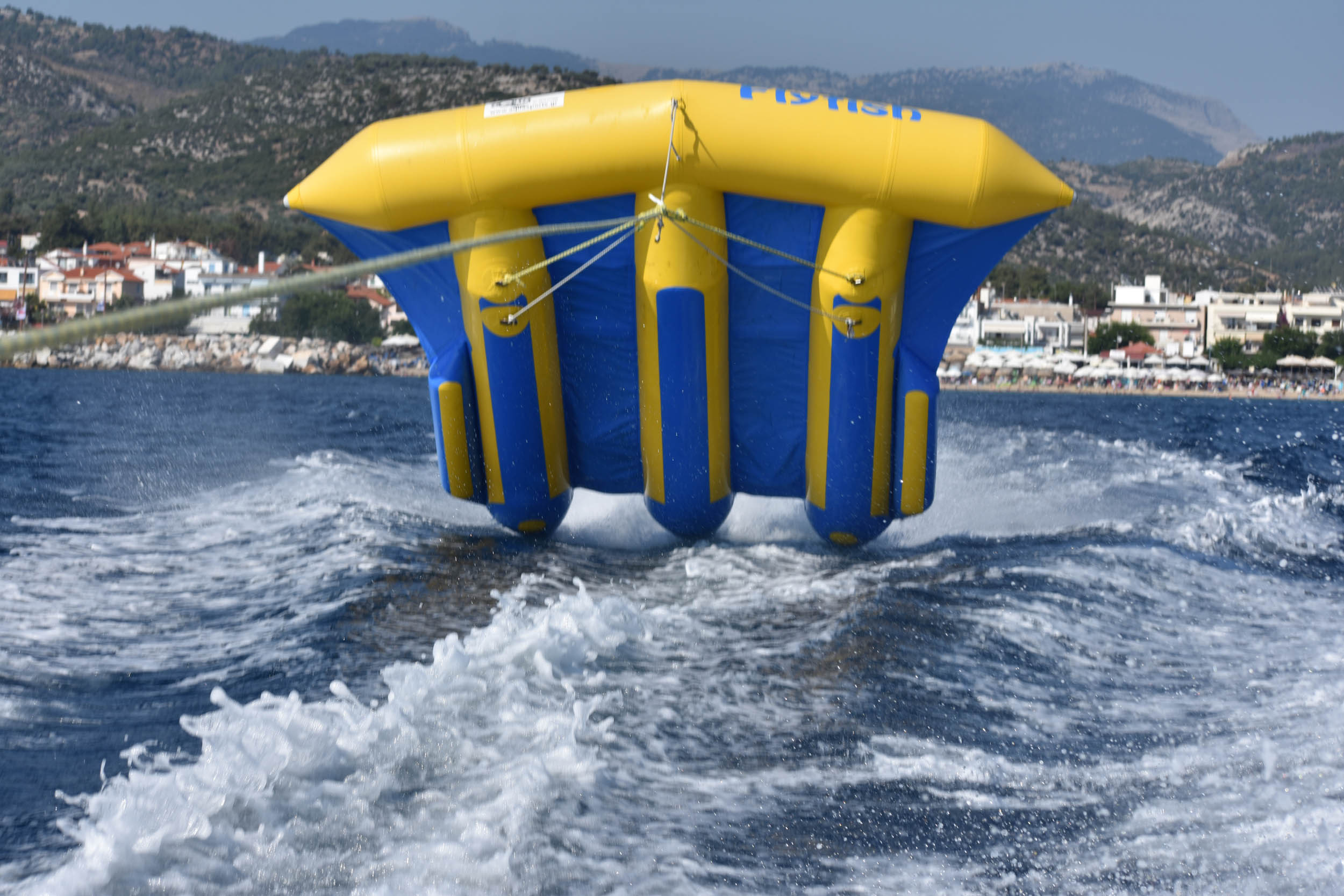 Fly Fish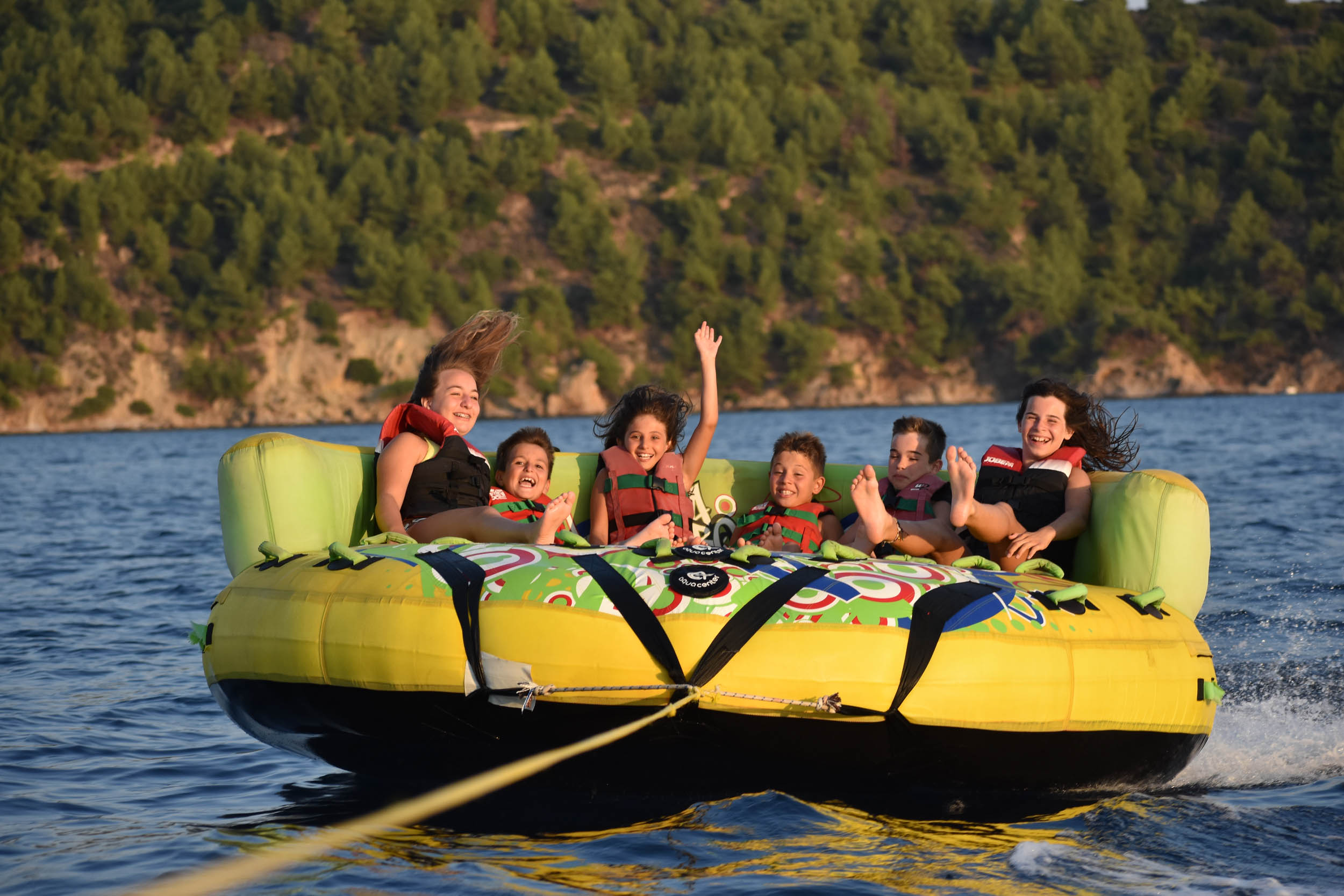 Couch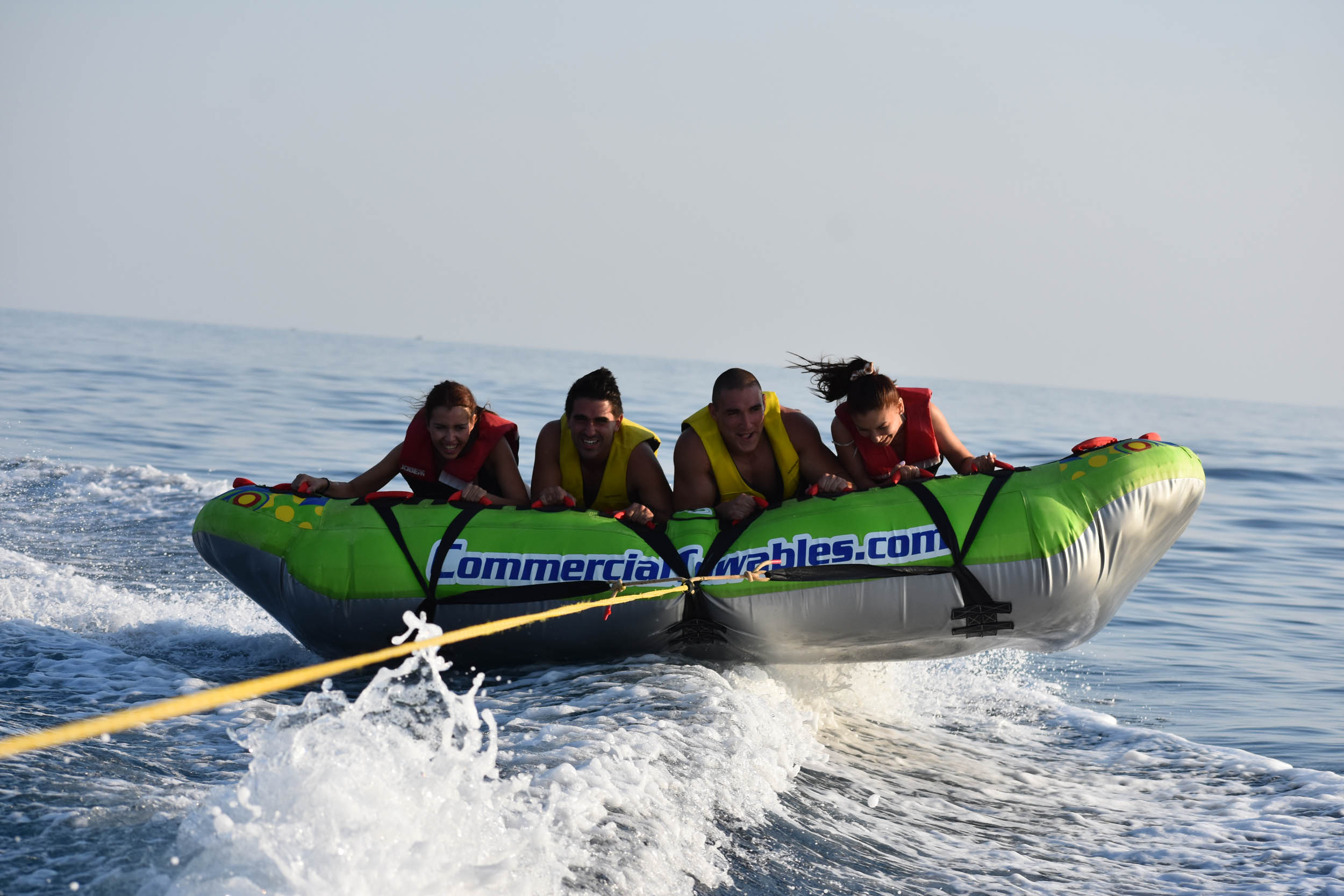 Slider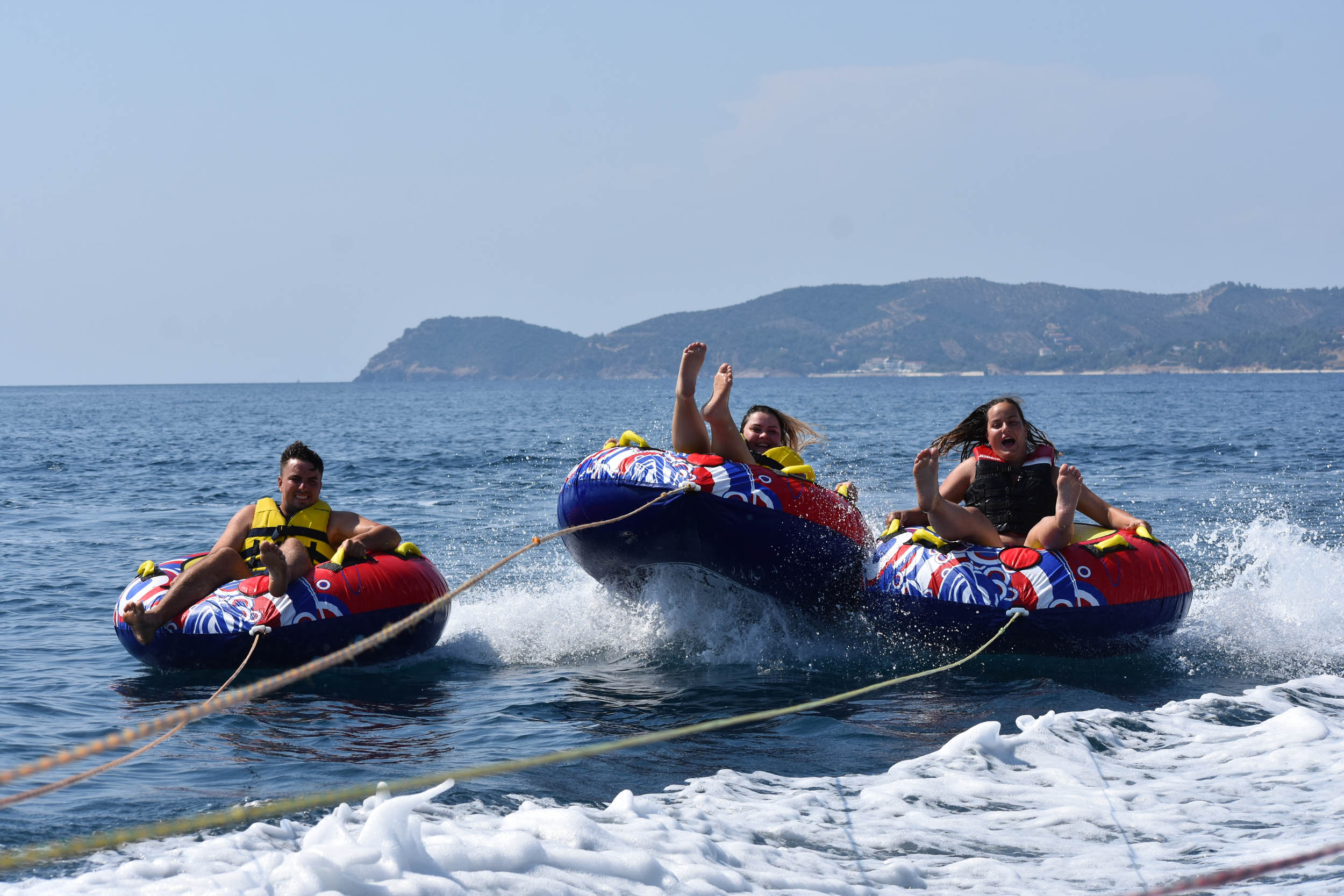 Ringo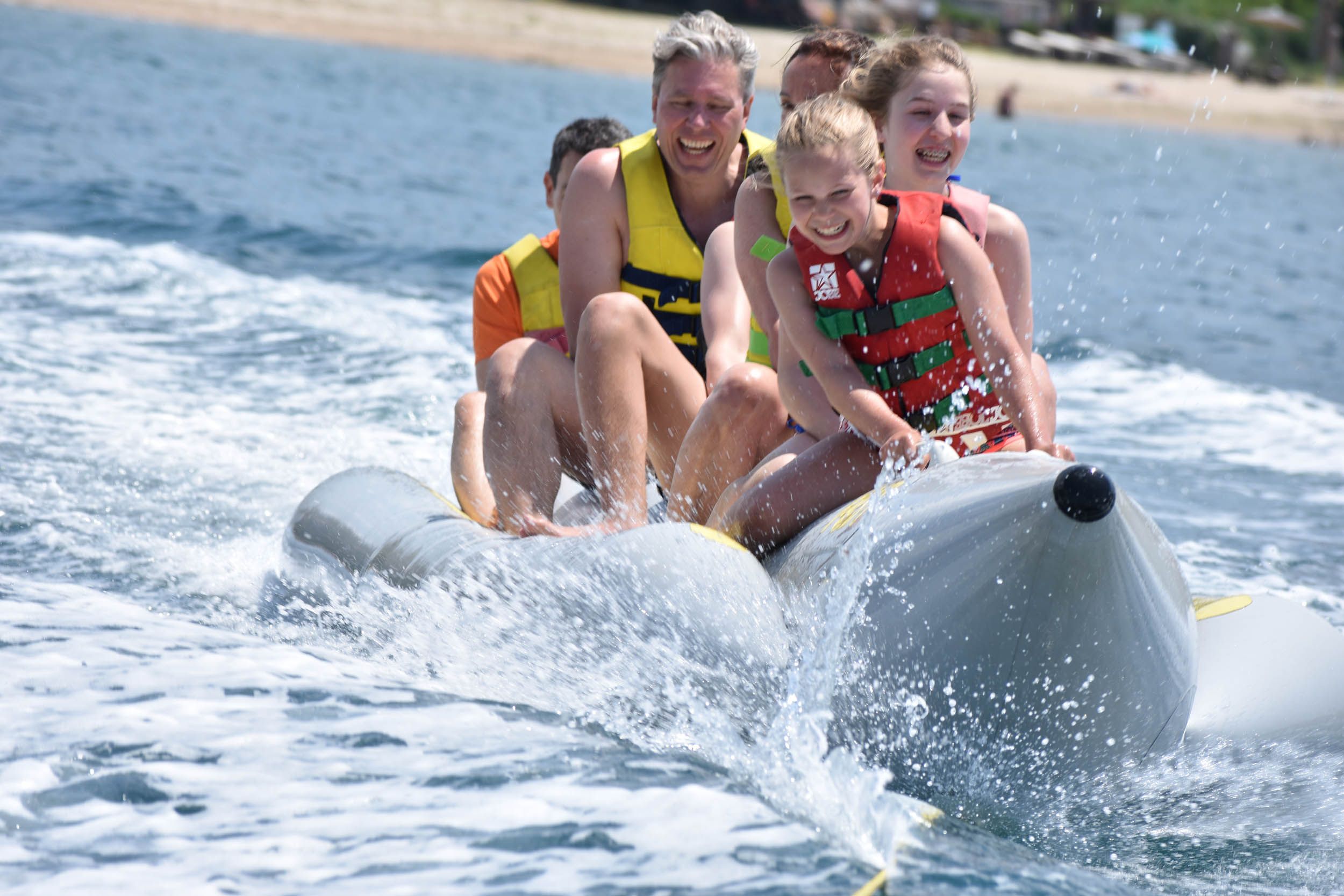 Banana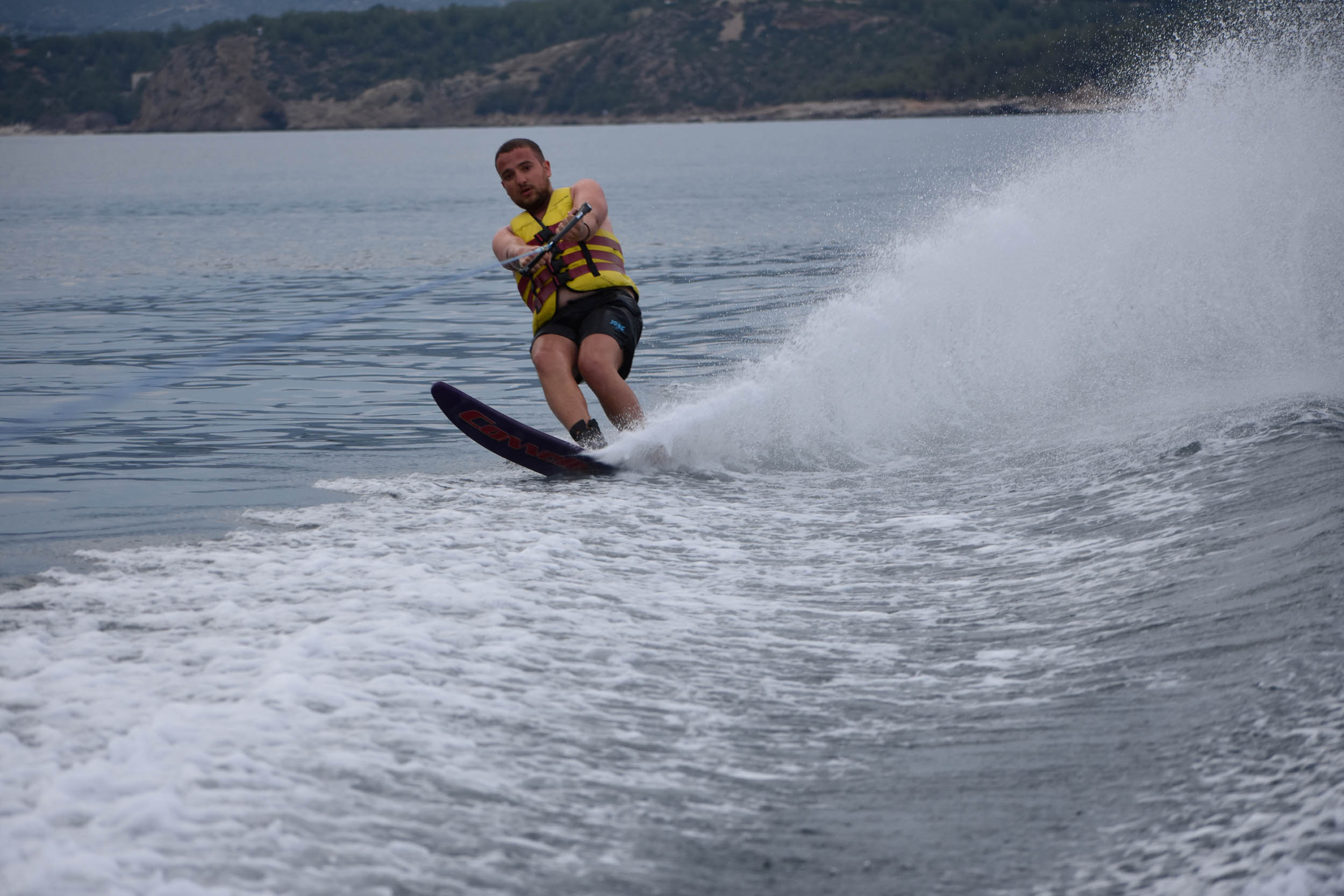 Water Ski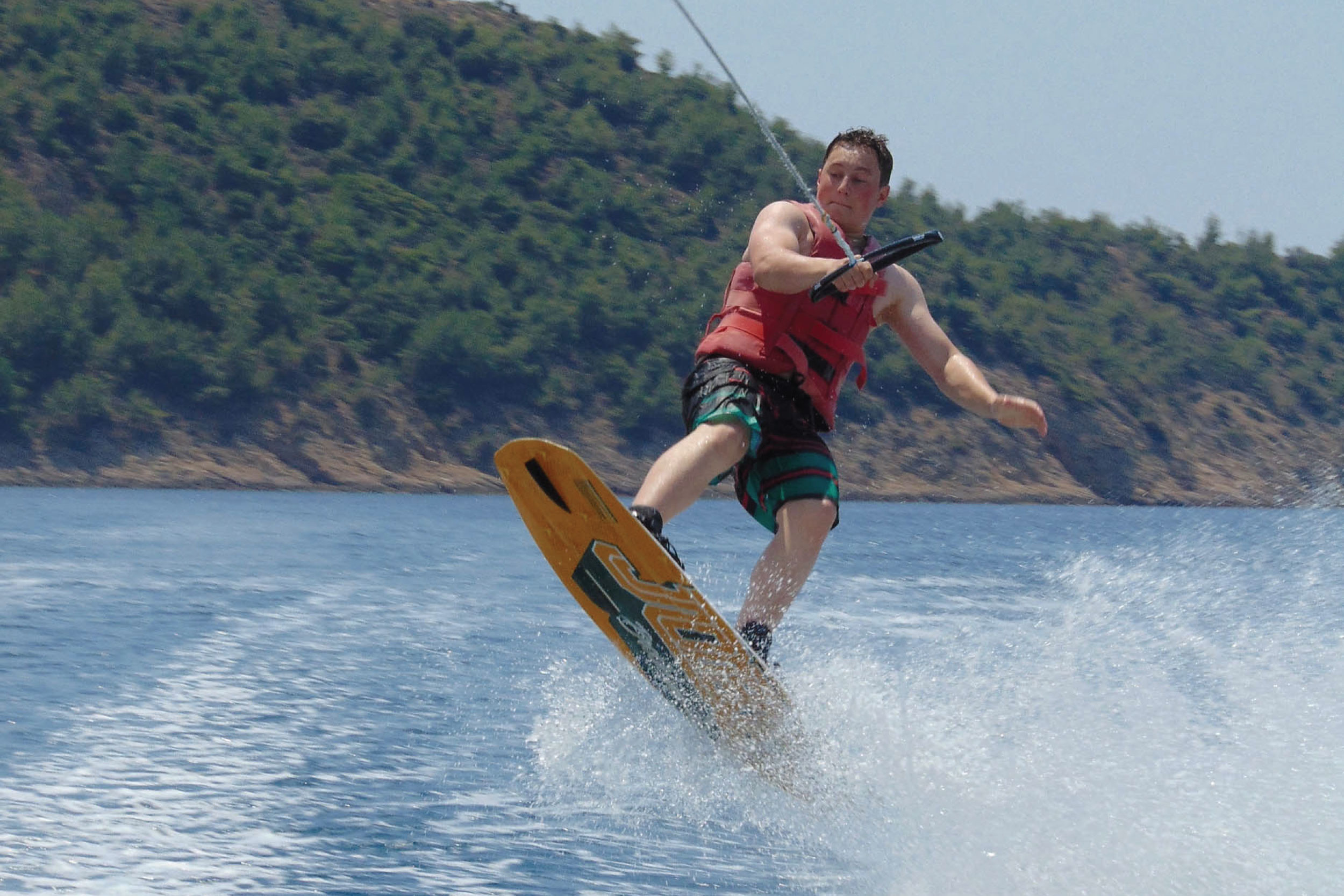 Wakeboard
Still, looking for something?
CONTACT US
Want to explore the Aegean Sea?
RENT A BOAT